China package supplier Holographic flat bottom pouch
Product Detail
Product Tags
Coffee flat bottom pouch with air valveSide Gusset Bags are widely known and preferred for their attractive shelf presence and flexibility. Whether you chose to present your product bag horizontally or vertically, here are a few ways our customers use this flexible packaging product:
Organic foods packaging
Coffee beans packaging
Organic baby food packaging
1. Strong sealing, pressure and drop resistance, non-breakage, non-leakage.
2. Suitable for Pasteurization, retort pouches can resist 121 ℃ high temperature retorting.
3. Dishwasher friendly, freezer friendly, eco friendly, reusable pouches.
4. BPA free, PVC free, phthalate free for food pouches.
5. Factory supply logo printing shape available, various lids caps spouts for your choice.
6. Convenience to use, store and carry.
7. Reducing packing cost and transportation expenses.
8. Environment friendly.
Item
Technical Data
Unit
Material
Customize
Thickness
±10%
um
Size
±2mm
Printing Method
Gravure printing
Printing Color
1-10 colors,with matt or glossy finish
Optional Fitment
Resealable zipper
Optonal Features
Tear notch, hang hole, round corner,handle, laser

score line, etc

Unit Weight
±10%
g/squre meter
Density
±10%
g/cubic centimeter
Sealing Temperature
130-160, depends on material
℃
Sealing Strength
20-40, depends on material thickness
N/15mm
Bond Strength
1.5-4.0, depends on material structure
N/15mm
C.O.F.
≤0.5, depends on material
Oxygen Permeability
Depends on materials
squre centimetre/squre meter/24h
Water Vapor Permeability
Depends on materials
squre centimetre/squre meter/24h
Food Safety
Meet EU regulations on food contact
Self Sealing Plastic Holographic Custom Size Zipper Aluminum Foil Mylar Pouch Bag.
Holographic bags with handle stand up pouch flat bottom bag with zip lock clear window packaging for eyeylash/sugar
aterial:
Laminate Material
1. Glossy: PET/VMPET/PE, PET/AL/PE, OPP/AL/CPP, OPP/VMPET/CPP, PET/PE
2. Matt: MOPP/VMPET/PE, MOPP/PE
3. Kraft paper
4. Customized
Size:
1. 9x13+3cm, 11x16+3cm, 13x18+4cm, 14x19+4cm, 15x22+4cm,

17x24+4cm, 18x26+4cm, 18x31+5cm, 21x31+5cm, 23x35+5cm,

24x35+5cm, 26x35+5cm, 30x42+6cm
2. Customized

Type:
Stand up, side gusset, quad seal, back seal, flat bottom, spout pouch, etc
Thickness:
1. standard thickness 100mircon
2. customized thickness
Function:
 1. top zip lock, hang hole, double zipper, pothook and so on
2. noni bags with clear front and foil back
3. window (quadrate, oval, round, square, free type)
4. Spout in top or side
5. Others
Applications:
1. Solid Contents for Foods: Candy, Biscuit, Potato Cracker, Spice,

Soup Powder, Vegetable, Chocolate, Jerky, Pet Foods, Croutons, and more

2. Solid Contents for Cosmetic and Washing Powder and Other

Industry Use: Washing Powder, Lawn Weed Control Granule, Meadow

Grass Mixture, Ant-killer Granule, and more

3. Dried Foods: Potato Chip, Raisin, Snack, and more
4. Liquid Contents: Juice, Drink, Mineral Water, Sauce, Ketchup, Milk,

Skin Care, Soap Liquid, Detergent, Paste, Cream, Tea, Coffee, Shampoo, Edible Oil, and more

Printing:
full color printing, Pantone, CMYK
Colors:
Up to 12 colors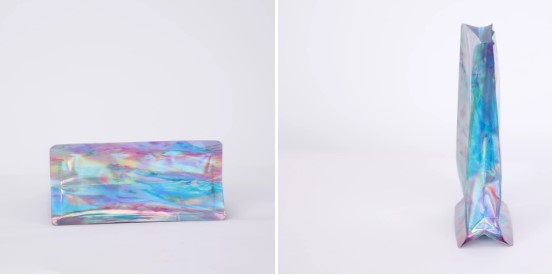 ---
---
Write your message here and send it to us